Go back
Answering the Liability call!
McLarens NZ is celebrating and promoting our own internal talent.

We are pleased to announce the recent promotion of Suzie McIntosh to our Specialist Services Liability team, focusing on Public Liability.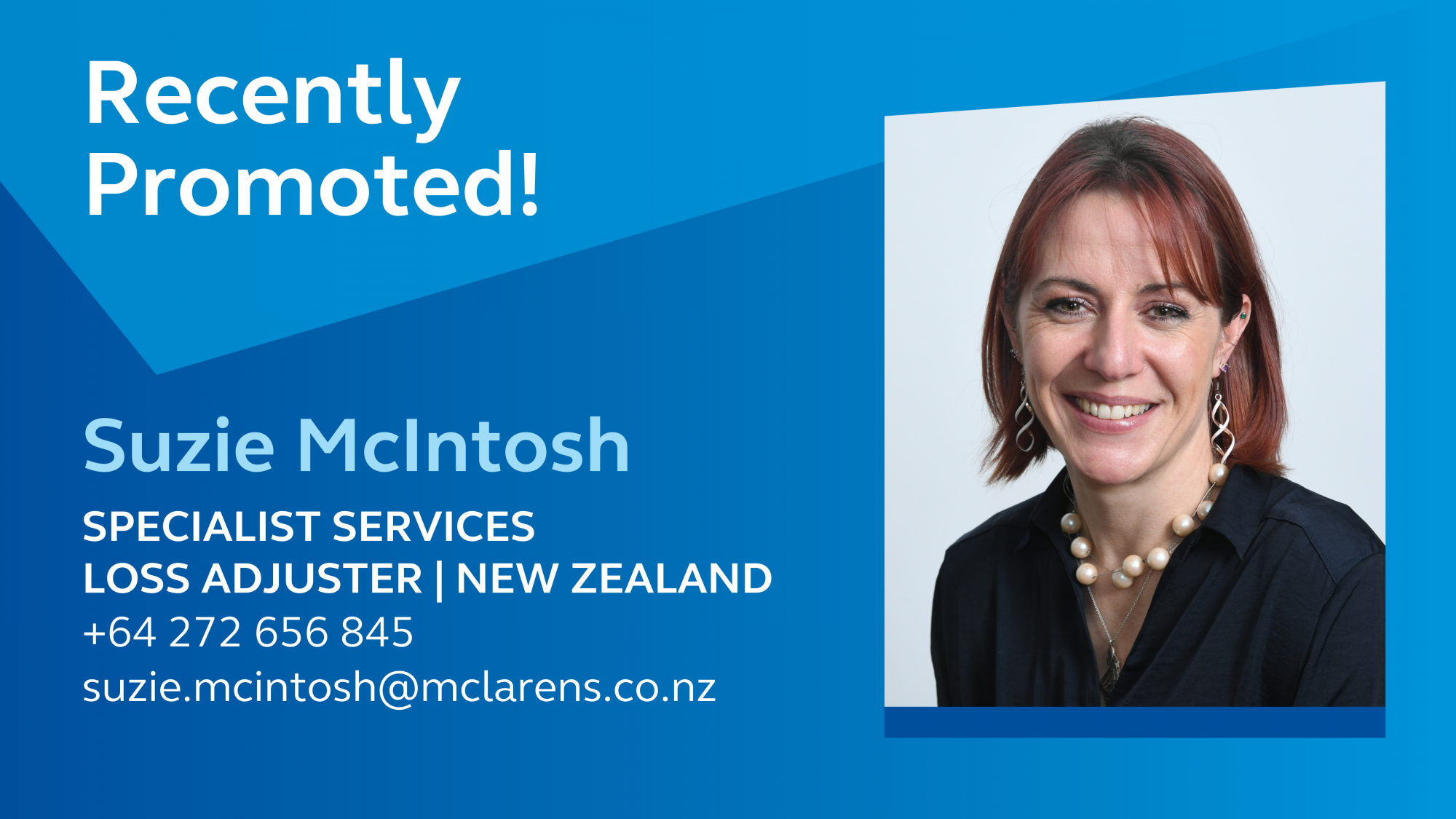 Based in Auckland, Suzie has 14 years experience across multiple roles within the insurance industry, including loss adjusting commercial and domestic claims. Suzie holds a Master of Science and a Master of Philosophy in Science.

Congratulations Suzie and welcome to the team!