Go back
Great addition to our Forensic Accounting Services team
McLarens NZ is celebrating and promoting our own internal talent.

We are pleased the announce the recent promotion of Jia Mostert to our Specialist Services team as a Business Interruption and Forensic Accounting specialist.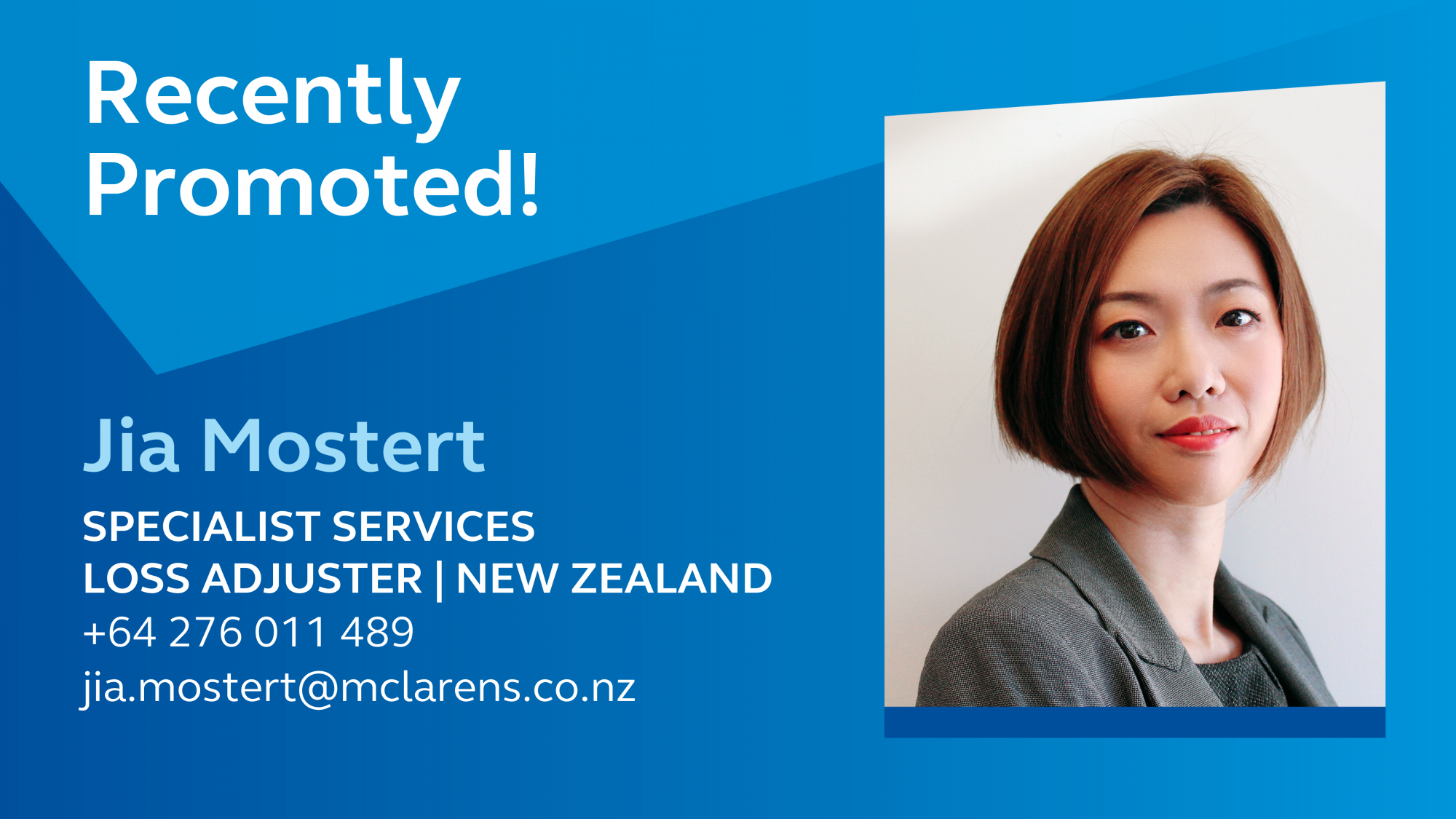 Based in Christchurch, Jia worked on Canterbury earthquake and litigation support claims before joining McLarens in 2017. She has proven experience in both commercial and domestic losses and specialises in property, plant/stock and business interruption losses.

Congratulations Jia and welcome to the team!