At McLarens, we are committed to diversity and inclusion valuing our differences as well as our combined strengths.
We support Pink Shirt Day, an annual celebration to work together to stop bullying by celebrating diversity and promoting kindness and inclusiveness.
Across the country, we held morning teas with homemade baked goodies to raise money for the Mental Health Foundation which works to raise awareness about bullying prevention and provide resources that promote inclusive workplaces, schools and communities.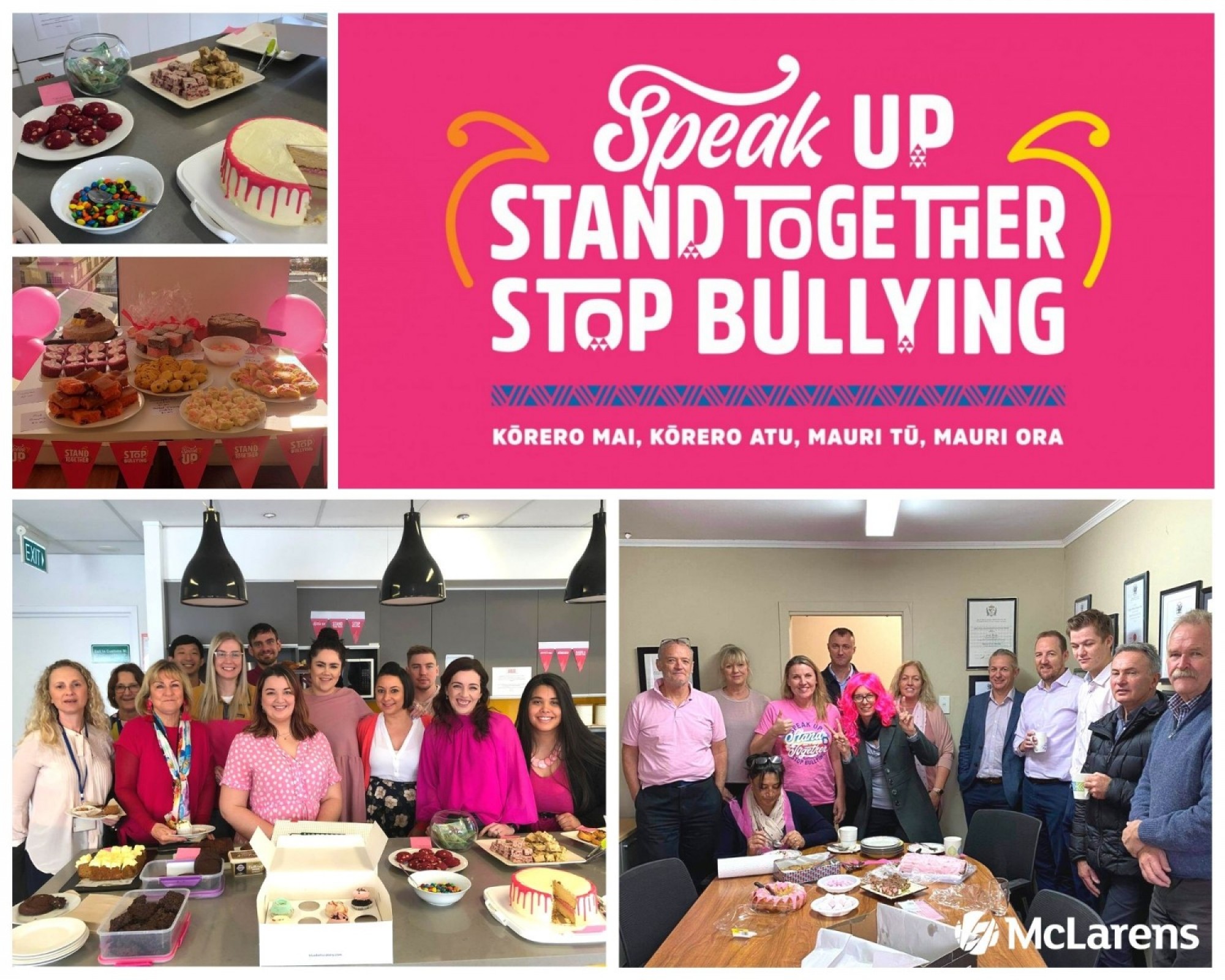 We are happy to announce our team's combined efforts, matched by McLarens, raised $828 for the Mental Health Foundation.
We are proud to support this initiative, as it aligns with our values, and we strive to provide a workplace which celebrates diversity to create a fairer, more welcoming, and respectful environment for all our staff.
Kōrero Mai, Kōrero Atu, Mauri Tū, Mauri Ora – Speak Up, Stand Together, Stop Bullying!

#PinkShirtDayNZ