Go back
Local state of emergency declared in Canterbury
A state of emergency has been declared for the Canterbury region due to a complex low-pressure system bringing severe heavy rainfall for Canterbury, central and southern parts of New Zealand with severe gales along the West Coast.
Significant rainfall since Saturday afternoon has caused river levels to rise and flows currently recorded are some of the highest on record, with rain continuing to fall. The most heavily impacted districts are Ashburton, Timaru and Selwyn.
Multiple residents have been evacuated from their homes in impacted areas identified.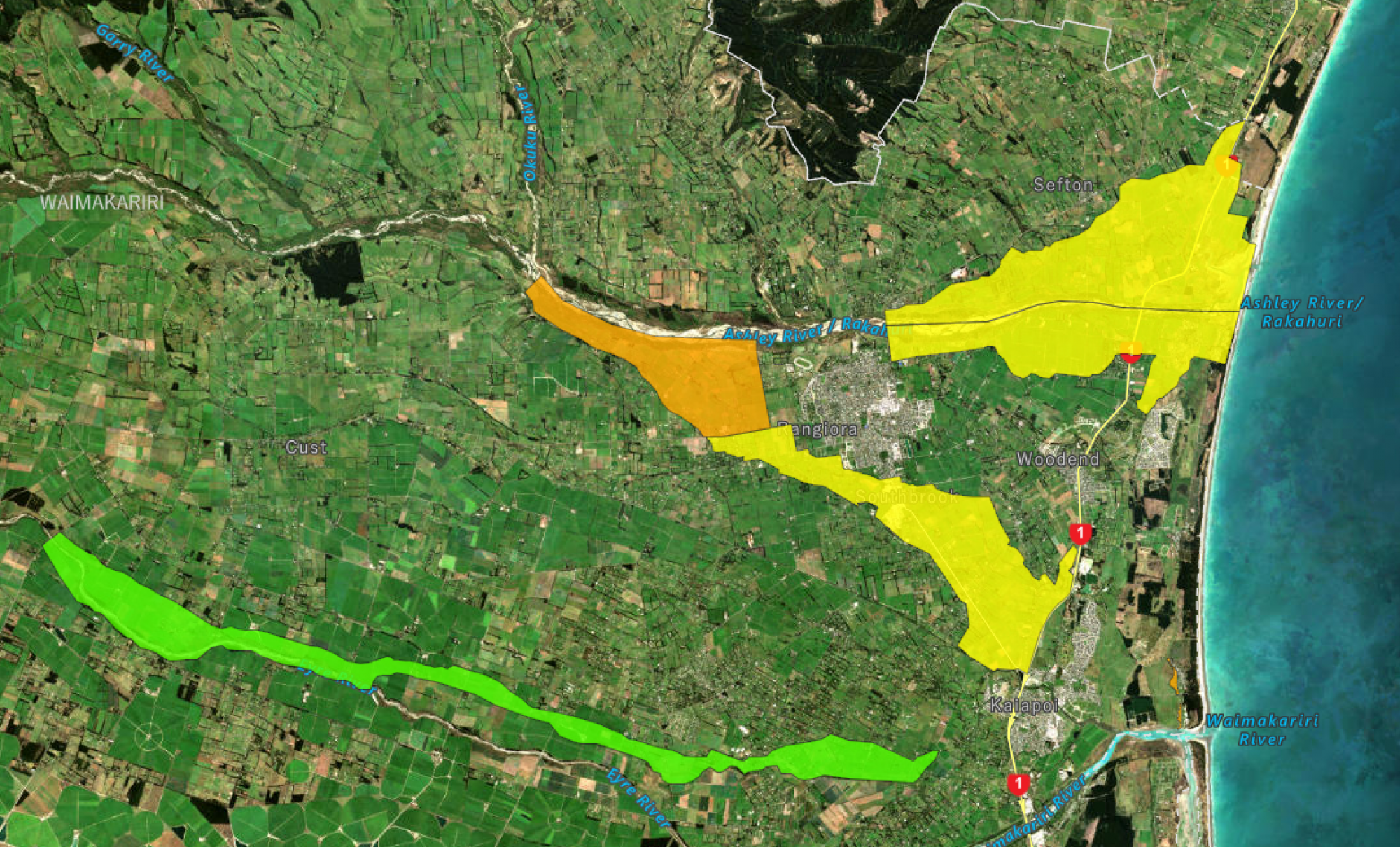 We have mobilised our virtual CAT triage team to receive and triage any new claims and to identify make-safe requirements. We are categorising priorities to respond to customers with immediate needs, and identifying and responding to any vulnerabilities. Where appropriate, claims will be desk assessed to easily scale and manage a large volume of claims, and ConnectMeLIVE technology used where it fits with Insurers individual guidelines.
While at this stage, the full extent of the damage and geographic spread of claims are unknown, our field and motor resources locally, and in the surrounding areas, are responding to Priority 1 and 2 claims, subject to available access by road. In areas that can't be accessed, we will make contact with those impacted to ensure their immediate needs are met as best we can under the circumstances. Our first priority is to identify any vulnerabilities, make safe, temporary accommodation, and any emergency funding requirements. Our staff will be ready to be deployed when road closures are lifted. We have additional resources on stand-by, and will notify any further deployments, if required, as the situation develops.
Alongside our adjusting resources, Mode is on standby to provide make safe and emergency works, mitigation and stripping out services. Mode is also available to manage silt and debris removal requirements.
Our Specialist Services team is ready to respond to any commercial claims that may emerge as the situation continues to develop and more information comes to light. Our Business Interruption/Forensic Accounting team, will coordinate our response to all BI exposures. We are aware that many farmers with flooded land have been concerned with stock loss and our agricultural experts will be available as required to respond to these claims.
For new notifications for loss adjusting please email claims@mclarens.co.nz or call 0800 765 848
For new instructions for Mode please email
contact@modeprojects.co.nz or call 0508 677 677