We're excited to announce that Janine Mostert has joined our McLarens New Zealand team as the National Client Relationship Manager.

Janine joined the insurance industry in 2001 and has comprehensive experience in managing large revenue client portfolios, onboarding new business acquisitions, and overseeing marketing and communications functions.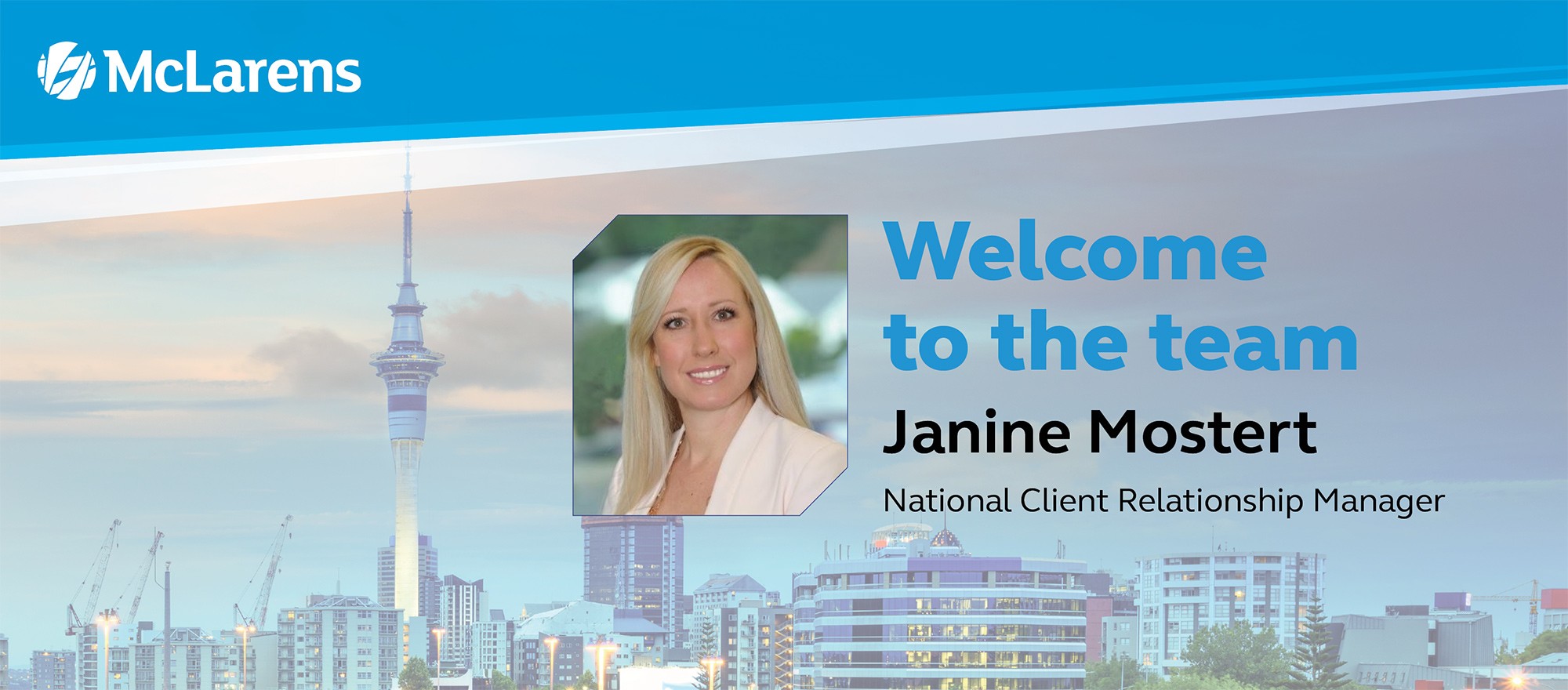 Prior to joining McLarens, Janine worked in the Life and Health, Loss Adjusting and Reinsurance sectors in New Zealand as well as South Africa and the UK.

Janine is a Senior Associate of ANZIIF.
Welcome to the team, Janine!