Go back
Quantum Leap - Liability and Cyber
McLarens Thought Leadership Series
Peter Ziegler, Head of Specialist Services NZ - Executive General Adjuster and John Broom, Head of Forensic Accounting Services - NZ presented to a well-attended room of industry professionals to demystify the challenges faced with quantification and investigation of Professional Indemnity and Cyber claims.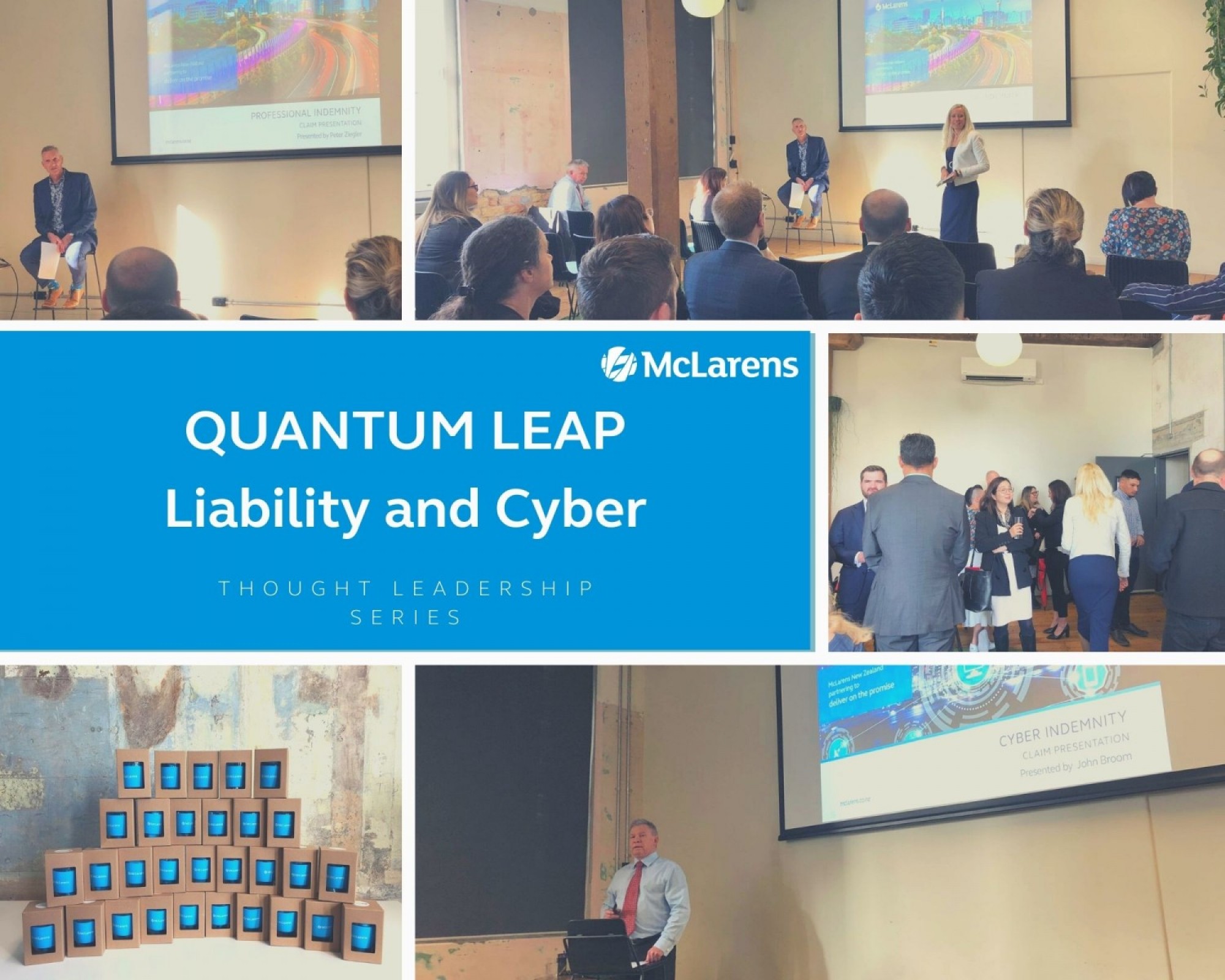 With his extensive experience in all things liability, Peter shared his knowledge about Professional Indemnity claims, and the loss adjuster's involvement in the investigation and quantification of Professional Indemnity claims.
John has been involved in numerous large cyber claims, and shared his expertise on the variety of events that can occur, along with a live Cyber case study, and the quantification of Cyber claims.
It was an insightful and informative seminar which prompted much discussion flowing to the refreshments with each attendee able to take home their own McLarens memento.